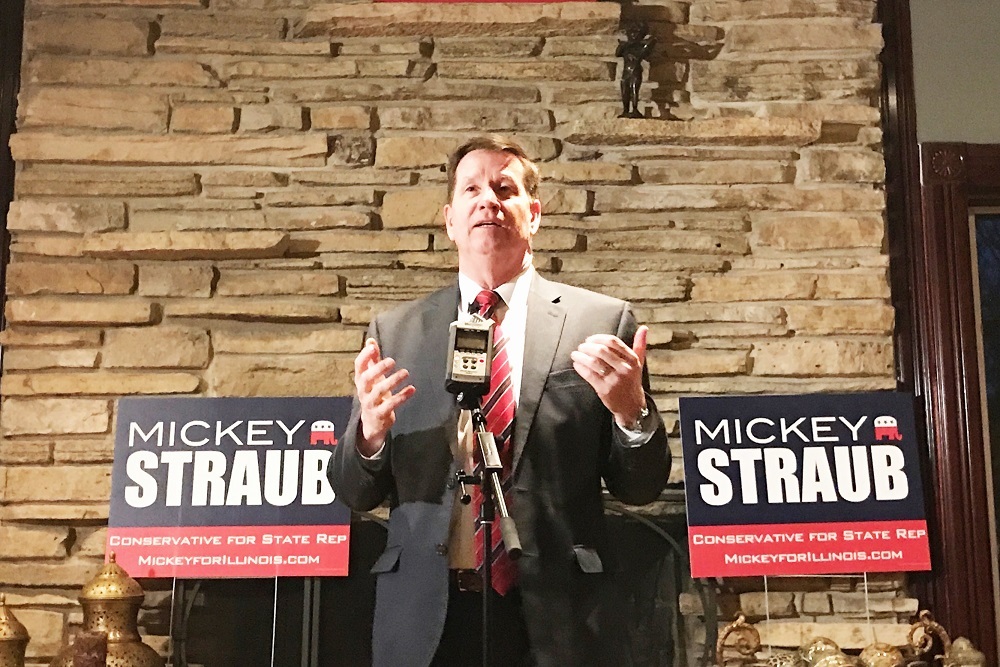 Mickey Straub is accusing his opponent in the GOP primary, Rep. Jim Durkin (R-Western Springs), who is also the House minority leader, of using his power as a lawmaker to put forth legislation that helps his law firm pad its bottom line.
"Jim Durkin was elected nearly 20 years ago to represent Illinois families but, unfortunately, records show he is more focused on representing his law firm by passing legislation to increase local government debt," Straub said in a press release. "Illinois families expect him to act in their best interest, not to create business for his law firm and cash-in on bad legislation."
Straub specifically accused Durkin of using his dual position as a politician and municipal bond lawyer to push legislation that allows already cash-strapped cities to increase the amount of their bond debt, which in turn leads to more business for his Saul Ewing Arnstein & Lehr law firm.
"It's another conflict of interest," Straub said in the release. "As a public servant and steward of tax dollars, Jim should have acted with integrity by recusing himself from voting on such legislation."
Over the last five years, Straub said Durkin has earned at least $200,000 for his law firm just from the city of Berwyn by securing municipal bonds, directly contributing to rising property taxes for taxpayers across the city and state.
Read the entire article here.